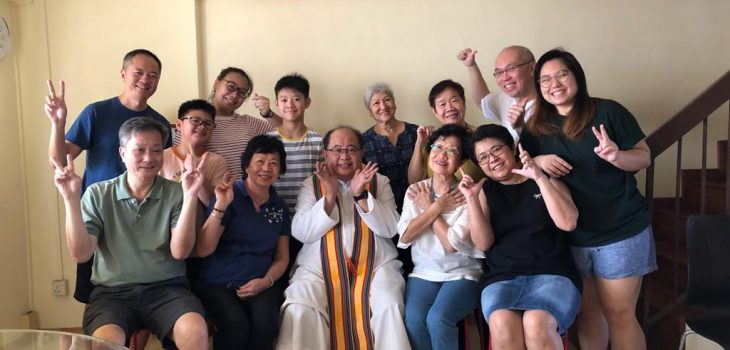 Support in living authentic Christian lives
Neighbourhood Christian Communities (NCC) and Small Christian Communities (SCC).
We are neighbours gathered to break the Word of God together so as to support each other in our struggles to be faithful to the gospel and to encourage one another to serve the needs of others. We meet regularly, at least once a month in our homes, to break the Word. We also attend relevant talks, parish-wide events, and events involving the other NCCs.
This slideshow requires JavaScript.
Join us!
Overall Coordinator:
Beatrice Leong
NCCs - Facilitators:
Block 109 Sgn North Ave 1 - George Lee
Block 317 Sgn Ave 2 - Louisa Sim
Bloxhome Drive - Francois Dumont
Chiltern Park - Henry Foong
Chuan Garden - Rosy Lau, Thomas Hung
Chuan Link - Magdelene Lim
Cowdray Ave - Theresa Tay, Lucy Lim
Grace Park - Stephen Liu
Hythe Road - Christopher Lim
Jalan Girang - Regina Quek
Portchester Ave - Catherine Png
Raglan Grove - Mark Tay, Corinne Cheok
Springbloom - Maureen Cheok
Stokesay Drive - Max Lee, Laura Ong
Tai Hwan Heights - Maudrene, Lisa
SCCs - Facilitators:
Mother's Prayer Group - Siew Whoon
Parents' Prayer Group - Dominic Phoon
Servants at the Lord's Table - Cheryl Anne