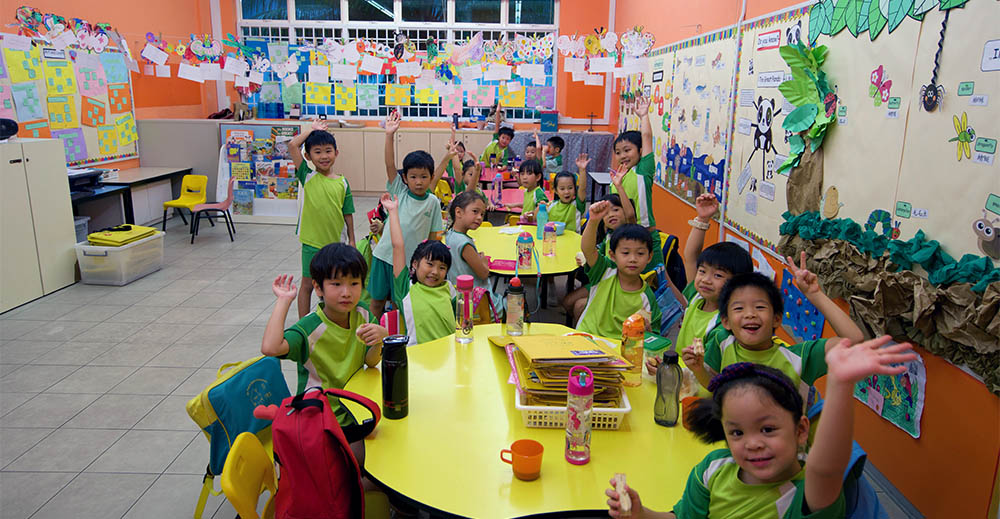 Our Curriculum
is developmentally appropriate and culturally relevant
provides diverse physical, cognitive, psychosocial and spiritual developmental needs
provides for purposeful play and active participation in meaningful learning experiences
allows children to grow and develop their knowledge, understanding and skills
prioritizes the role of lifelong learning and high quality teaching and learning
Chinese immersion program
Our chinese immersion program provides a well-rounded mandarin education. The program aims at developing listening skills, and accurate pronunciation through acting and speech and drama. Stories, songs and poems make learning mandarin fun, unique and interesting.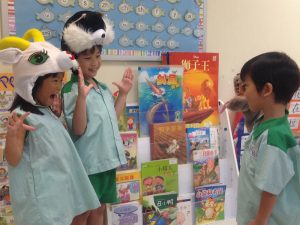 Our Vision
Every Child a Joyful Learner
Our Mission
To inspire love for learning and grow in virtues in harmony with self, the environment and society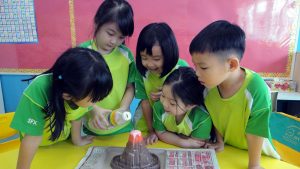 Our Core Values 
Gratitude

Respect

Attitude

Care

Empathy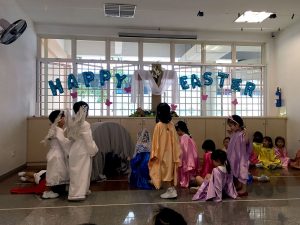 Our Environment
Every child is loved and respected

Every child feels safe and secure

Child-centered learning environment caters to the individual children to be active participants in their own learning

Every child becomes an enthusiastic life-long learner
Contact us to find out more
63A Chartwell Drive, Singapore 558758
Tel: 6280 8929
Fax: 6285 6918
lss-cosfx.admin@catholicpreschool.edu.sg
Admission
Admission to pre-nursery/ nursery/ kindergarten levels is governed by the age stipulated by the Ministry of Education.
Pre-Nursery - 2.5-3 years old
Nursery - 3.5-4 years old
Kindergarten 1 - 4.5-5 years old
Kindergarten 2 - 5.5-6 years old
Sessions
First session - 8.15am-11.15am
Second session - 11.30am-2.30pm
Things you need for registration
Parents' NRIC
Child's Birth Certificate
Baptism Certificate (if applicable)
Child's passport-size photo
Vaccination Certificate
For expatriates/PRs, please bring the above together with the original and a photocopy of the child's dependent pass. PR certificate.
Registration Form | GIRO Form
You may submit the completed form to
lss-cosfx.admin@catholicpreschool.edu.sg