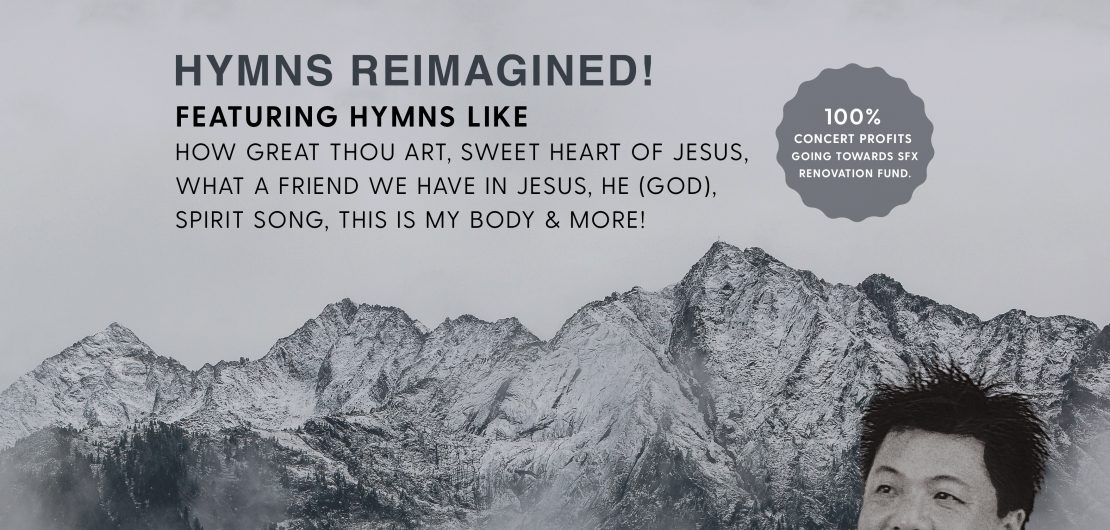 Experience a night of prayer, praise, and worship with Kenneth Ngo as he performs unique renditions of familiar hymns as well as his own original songs. Titled "A Prayer Concert: Kenny Ngo – The Lord Deserves All Praise", Kenneth showcases his personal faith journey, and more importantly, he centres it around praising God as one Church, for God alone deserves all praise! While sharing his beautiful talent with us in an interactive way, Kenneth is also giving back to the parish as 100% of concert profits will go towards SFX's renovation fundraising. Come support him and get your tickets today!
Date: Sat 6 Jul
Time: 8pm – 9.45pm (Free seating – Doors open at 7.30pm)
Venue: SFX Main Church
Cost: $20
Ticketing: Contact Lloyd 9827 6893, Melissa 9363 6516, Michael 9182 5495
Click here to watch 'Teaser Video for A Prayer Concert' 
More about Kenneth Ngo
Kenneth, or affectionally known as Kenny to his close friends, is a parishioner of the Church of St Francis Xavier (SFX). He has 30 years of experience as a church organist, and is in fact, celebrating his 30th musical anniversary on 6 July itself. He is a self-taught musician, and his amazing talent and passion for music shines through in his performances. Kenneth is no stranger in SFX, being actively involved in its choir ministry for over two decades. He has also journeyed with couples and played at many wedding services and church events. Acknowledging that God has inspired him to be the musician he is today, Kenneth desires to share his extraordinary gifts with all of us, and give thanks to the Lord in his very own way.
Kenneth has recently released a Christian music album, "Kenny Ngo – The Lord Deserves All Praise", featuring songs that he will be playing at the concert. CDs and download cards will be made available for sale at the prayer concert.